The videos are only available in Catalan.
Nuria Perpinya's Library. N√ļvol. June 2023. By Carlota Rubio and Laia Serch
BARCELONA. 2 noviembre 2022.¬† "Our climapunk? The immediate future here and beyond the climate crisis, with Mar Bosch, Roser Cabr√©-Verdiell, Toni Mata i N√ļria Perpiny√†. Modera: Eloi Puig". YouTube Min. 8.06.¬† YouTube Min. 8.06. 42 Festival de G√©neros Fant√°sticos.¬†F√°brica de Creaci√≥n Fabra y Coats. Sant Adri√†, 20 (Sant Andreu). 19h 45m. Organiza: Teresa M√©ndez y Ricard Ruiz Garz√≥n.
---
 
---
BARCELONA. "All the voices of the sea". Online dialogues.¬†The writer Ada Castells talks with N√ļria Perpiny√†¬†about his latest novel Diatom. Live broadcast on the YouTube channel of the ACEC Catalan Writers' Association. Thursday, July 14, 2022 at 8:00 p.m.
---
 
---
2021. Barcelona. Rooftops in Culture.  Director: Isaias Fanlo. https://www.youtube.com/watch?v=fPbohCfuhw8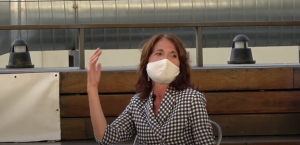 ---
 
---
 
EUA.¬†2021.¬† "Commercial and Literary Narrative: Conversation with N√ļria Perpiny√†". NACS Dialogues around Catalan Culture.¬†Interview by the writer Roser Caminals.
---
 
---
 
BARCELONA. November 8, 2019. Institute of Catalan Studies. "Isolda, Wagner, Brossa". II Symposium Joan Brossa. Minute 48.47. Coordinador: Gloria Bordons.
---
 
---
 
 July 12, 2018. " Joan Ferraté: a passionate equilibrium". University of Girona. Summer course. Organizes: Xavier Pla.
---
 
---
 
BARCELONA. TV3. October 11th 2018. "The Social Networks". Roger Roca. Desconnexió: volem una vida online? Quan arribin els marcians. Min. 7.40.
---
 
---
 
BARCELONA.  April 6th 2018. National Theater of Catalunya. Discussion about "Que rebentin els actors!" by Gabriel Calderón. Coordinator: Albert Arribas.
You Tube: A talk between Calderón, Perpinyà and the actors
---
 
---
 
GIRONA, April 19th 2015. Festival MOT about Imaginary Cities. Organizer: Margarida Casacuberta. With Marina Espasa, Joan-Lluís Lluís and Mar Bosch. Moderator: Xavier Grasset.
---
---
2013 TV3 Interview about Al Vertigen at Via Llibre by Anna Guitart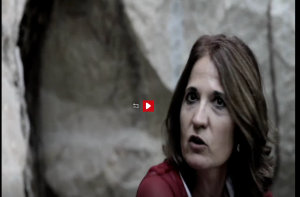 ---
---
   2013 Interview about the novel To the Vertigo / Al Vertigen  
---
 
---
 
2013 Interview at the television Channel ETV by Ramon Guitó. "Converses amb accent"